Featured Wedding Blogs
I understand a wedding is a well-planned celebration invested with a lot of time, effort and money to create the perfect day. The perfect day to make two hearts beat as one, to vow to live a beautiful life together. Your wedding day is one of the most important and beautiful moments of your relationship. The event brings together the whole family & all the friends who are apart of the life of both the bride and groom, like no other.
Your wedding photos must be of high quality and must embody the true meaning of your individual moments. I endeavor to perfectly capture all the special moments of your wedding, right down to the smallest of details. The only time your wedding will come to life again is in your wedding photos, many years after the day has passed.
My approach
I love wedding photography. I truly love my job and being chosen to photograph your wedding day really is an incredible privilege.
I use natural light as much as possible. I take a documentary/photojournalism style, with a hint of traditional + classic, approach to my wedding photography allowing all of the moments to unfold around me while I use my creative eye to capture and interpret those moments to produce an honest and authentic re-telling of the story of your wedding day.
I understand post production work is essential, however I choose not to over process my images. Every image presented to you will be enhanced whilst maintaining its classic and timeless feel without heavy editing.
Please take the time to explore some of my wedding blogs featured above to get a feel for my style of photography + post production.
Albums
I offer personalised, custom designed, museum quality fine art albums that are guaranteed to last your life time so you can nostalgically share your memories with not only your kids, but their kids too.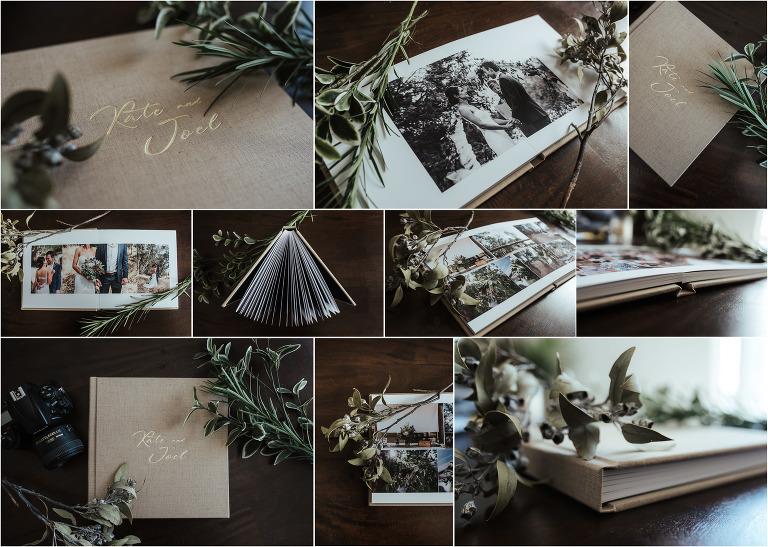 Destination Weddings
I looove to travel! If you're planning a destination wedding, the package fee applies + travel + accommodation. Please contact me with your destination wedding plans to discuss further!
Prices + Packages
Wedding photography packages start at a very affordable $2,400.
Fill me me in on the details of your big day via the Contact tab above to receive a detailed wedding information + pricing PDF!
Looking forward to hearing from you!
KEEP SCROLLING FOR FREQUENTLY ASKED QUESTIONS